Computer Repair and Consulting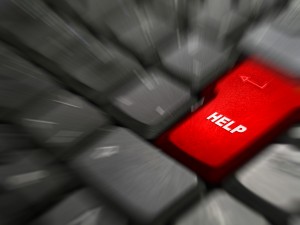 Ryan's Computer Consulting Services is here to serve you or your business computer repair or upgrade needs.  We are located in Greencastle, PA and serve the surrounding areas.  We service a wide variety of devices such as laptops, desktops, tablets, all-in-one, networks, and even old school devices from many years back.  We take on the everyday challenges to the very unique and rare due to age of devices.

Since 2004, we have taken great pride in  educating anybody that has an ear to listen and a mind to receive while fixing their computer(s,) not just another silent technician who doesn't like answering your questions. We believe the more a person or business understands the technology around them, the easier it will be to communicate problems that need solved.
We also know computers can sometimes be frustrating to diagnose and repair with so many issues that can arrive such as virus, malware, hard drive failures, not powering on, or just running slow.  Ryan's Computer Consulting Services is here to help you move you out of the frustrations and back into a working system at an affordable rate. Most of our computer repair services are provided on-site in the Greencastle, Mercersburg ,Waynesboro, and Hagerstown areas.
Hope you enjoy your visit with us, if you've got a question or comment, please drop us a line to let us know what you are thinking or what problem you are having with your computer or other electronic device.
---

RCCS is an authorized Lenovo Business Partner and Reseller.  If you or your company is looking for quality desktop, laptops, tablets, and/or servers, Lenovo can and does provide top of the line solutions.  Call or email us for a quote for your next project or roll-out.  Lenovo in combination with many other products RCCS has available will keep the cost of the technology budget down and productivity rocketing into tomorrow's success. Please visit our product page for some of the Lenovo product we promote.
---
Computer Crashed? Hard Drive Data Lost?
Hard Drive Crashed? Need your data? We Can Save It!
Ryan's Computer Consulting Services is an authorized partner in DriveSavers' Reseller Program. Mention our Reseller ID# DS16416 and receive a discount on your data recovery!  Don't forget to ask about the free data recovery evaluation process.
DriveSavers has specialized in recovering lost data for 20 years and has the highest success rate in the industry. The company recovers data in as little as 24 hours from all operating systems and storage media including hard drives, RAID, disk arrays, servers, floppies, CD-ROM/DVD, backup tapes, flash memory, removable and magneto-optical cartridges. DriveSavers is authorized by all hard drive manufacturers to open sealed drive mechanisms without voiding the original warranty. They are known worldwide as the most trusted and respected company in the industry.
Call DriveSavers today to receive an immediate estimate:
(800)440-1904
Discount Code:  DS16416
Psssstttt… Have you backed up lately? BackBlaze provides online storage solutions for your data protection.
---
 "Ryan's professionalism and comprehensive, technical knowledge of computer components and networking made our transition to new equipment and software smooth and
seamless"
— Hub City Sprinkler, Inc, Hagerstown, MD