Computer Repair and Consulting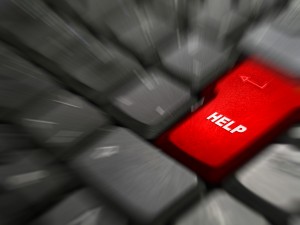 Computer repair, network solutions, virus removal, consultation, and hardware sales is just a start to what services we offer.  At Ryan's Computer Consulting Services we take all clients needs seriously, whether you are looking to upgrade a single computer or roll out an entire network, we are ready to serve you or your business's needs.

Since 2004, we have taken great pride in  educating anybody that has an ear to listen and a mind to receive while fixing their computer(s,) not just another silent technician who doesn't like answering your questions. We believe the more a person or business understands the technology around them, the easier it will be to communicate problems that need solved.
We also know computers can sometimes be frustrating to diagnose and repair with so many issues that can arrive such as virus, malware, hard drive failures, not powering on, or just running slow.  Ryan's Computer Consulting Services is here to help you move you out of the frustrations and back into a working system at an affordable rate. Most of our computer repair services are provided on-site in the Greencastle, Mercersburg ,Waynesboro, and Hagerstown areas.
Hope you enjoy your visit with us, if you've got a question or comment, please drop us a line to let us know what you are thinking or what problem you are having with your computer or other electronic device.
---

RCCS is an authorized Lenovo Business Partner and Reseller.  If you or your company is looking for quality desktop, laptops, tablets, and/or servers, Lenovo can and does provide top of the line solutions.  Call or email us for a quote for your next project or roll-out.  Lenovo in combination with many other products RCCS has available will keep the cost of the technology budget down and productivity rocketing into tomorrow's success. Please visit our product page for some of the Lenovo product we promote.
---
Data Recovery Services
Have you lost your data by…
~  Dropped your laptop or hard drive
~  Disk read error, no boot device detected
~  Power surge
~  Failed circuit board
~  Data corruption
~  Dropped in water (laptop, computer, and or phone)
~  Phone will not turn on or otherwise cannot access
~  and many other possibilities.
Datarecovery.com, goal is to  provide fast, reliable, and affordable data recovery solutions while providing an outstanding customer experience. Call now us now at 800-237-4200 or click here to immediately open a ticket immediately.  Be sure to mention Ryan's Computer Consulting Services for a 10% discount for your recovery services.

---
 "Ryan's professionalism and comprehensive, technical knowledge of computer components and networking made our transition to new equipment and software smooth and
seamless"
— Hub City Sprinkler, Inc, Hagerstown, MD