Hard Drive and Data Storage Frequently Asked Questions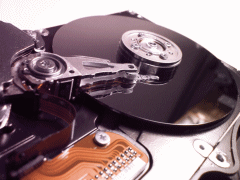 We have seen and heard people call a computer tower a hard drive or a modem, while we technical people know that a hard drive is a storage device that holds all of a computers data, most are confused as to what a hard drive is, how it works, and it's purpose.  This brings up one question after another.  Thus, this is why we created this page to assist with the most commonly asked (or frequently asked) questions about hard drives.
We hope you find what your looking for, however if you don't, please feel free to e-mail us using our contact form.  Please be detailed in your question when submitting to us at the best of your ability so that we can address you in the most professional manor we can.  All information provided on this website is for your use and we do not claim any liability or damages that may occur from advise here in.

Hard Drive and Data Storage FAQ